Joey is a Steadicam, TRINITY operator, and dance choreographer on their way to DP-ing more regularly. He's LA based but can work as a NYC local and loves travel gigs as well as living abroad. Read his VoyageLA Magazine article about him!

More on his journey and creative praxis below.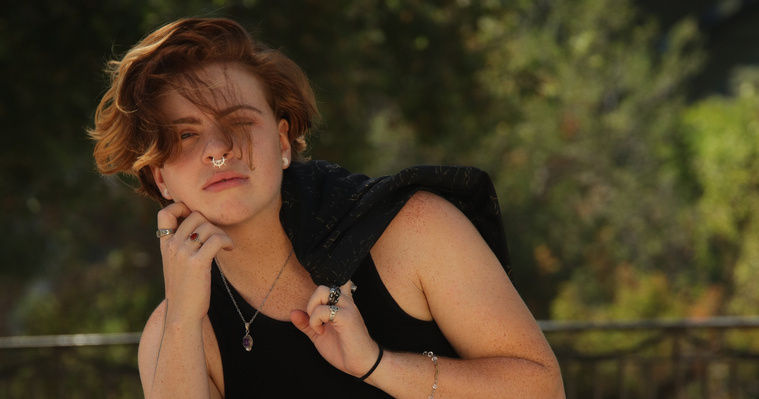 Joey's personal film work has been filmed, featured, and presented on a global scale. One of Joey's best produced documentary shorts, Students and Stress, made it to New Hampshire's Student Film Festival in 2015. An interdisciplinary project encompassing film and dance, Off the Air has been showcased and won the "Best of Mount Holyoke" award in the Five College Film Festival (2019) which lead to show in the Massachusetts Multicultural Film Festival (2019). Off the Air has also screened at MHC's electronic music concert and Prague's underground Queer Klub screening with FAMU students (2018). Working on the set of Martin Eden shortly after lead to Joey's Steadicam training in the summer of 2019 in NYC with Abel Cine and and later, his training for the TRINITY in late 2020. A few years later, in 2022, he trained again with the Steadicam Operators Association- training with some of the best- which then lead to another in-depth course on the Trinity at ARRI where he met and then worked with some of the best camera operators. In 2021, Joey won an Excellence in Cinematography award for Best Camera Motion presented by Cynthia Pusheck ASC for the WiM short Smashed .

Joey's performance work has been featured at Mount Holyoke's Fall Faculty Dance (2016 with Paul Matteson, 2017 with Shakia Johnson , and 2019 with Barbie Diewald), Senior (2017), and Student (2018) dance concerts. He's also been taught by J9 and Yanis Marshall at the Broadway Dance Center in NYC. Joey showcased his first choreographed piece in April 2018 at Mount Holyoke's student concert Affinity with Off the Air . Spring of 2019, he started choreographing dances for film sets as seen in Martin Eden. During this time, they worked alongside Wellesley student photographer, Taylor Balfour, in preparation for their research for their capstone performance which focused on contorting the theater apparatus in light of political, communal, and institutional perspective tied in with the identities that our bodies and histories hold. This piece showcased at Mount Holyoke College Senior dance concert, Prime Departure, on March 11th- one month earlier due to the COVID-19 crisis. Now, along side camera operating, strives to choreograph for film behind the camera and to continue his movement praxis in this manner.